Home | Info | Jet Ski Rentals | Kayaks | Paddle Boats | Hermit Crabs | Airbrush Tattoos | Spider Mountain | The Big Chair | Purple Ape Grill | Merchandise

Amaze your friends!
Impress your neighbors!!
Be the first on your street to get your picture in the BIG CHAIR!
Be the envy of your entire class or workplace!!
Experience the sweet sensation of lounging in the Purple Ape's one and only BIG CHAIR!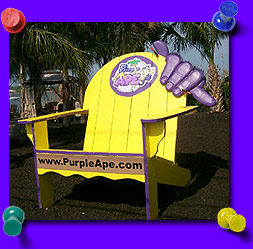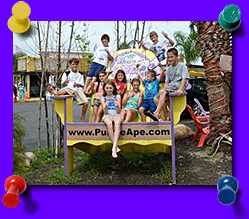 The HOTTEST photo-op at Misquamicut Beach!

Copyright 2006-2019 The Purple Ape, All proprietary rights reserved.